Biru is an architecture and design studio based in Cape Town, South Africa that balances playful experimentation with seasoned technical prowess.
Formed in 2019 by Casper Lundie and Yvonne Brecher, Biru is a refinement of their award-winning experience in private, public and heritage architecture. Having overseen both small and large scale commercial projects, the pair formed Biru with a desire to widen the scope and explore the possibilities of their discipline.
Biru's founders specialise in modernist designs but favour harmony over hard edges, weaving the past into the contemporary by respecting the rituals, habits and peculiarities of their clients.
House Delphinus
Pretoria
2018—04
House Delphinus was built on a subdivided property in Waterkloof, overlooking the southern valley of Pretoria.


The concept design was inspired by a patchwork quilt, with spaces and textures divided by lines of access, privacy and orientation. A key design challenge lay in optimising southern views while making the most of northern sunlight and warmth.


The house surrounds an inner courtyard that acts as an outdoor living space and allows plenty of sunlight into the rooms. The rooms themselves are interrupted by pause areas and gardens with a focus on personal routines and rituals.


Construction was initially planned over two stages to accommodate foreseeable family growth. The delightful surprise of their youngest daughter's early arrival meant the build unfolded in a single phase.


The owners and their two daughters moved into the house in March 2018.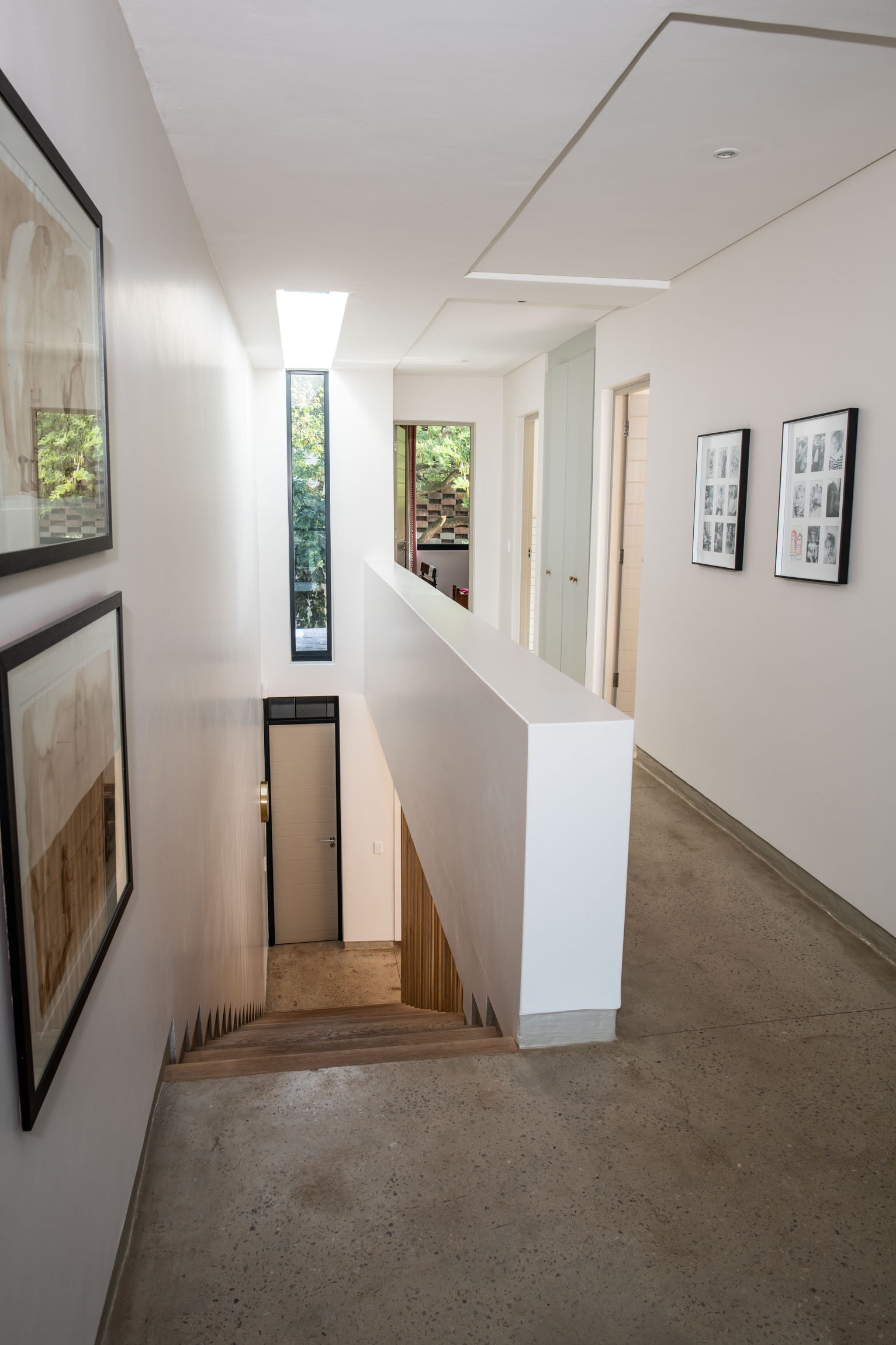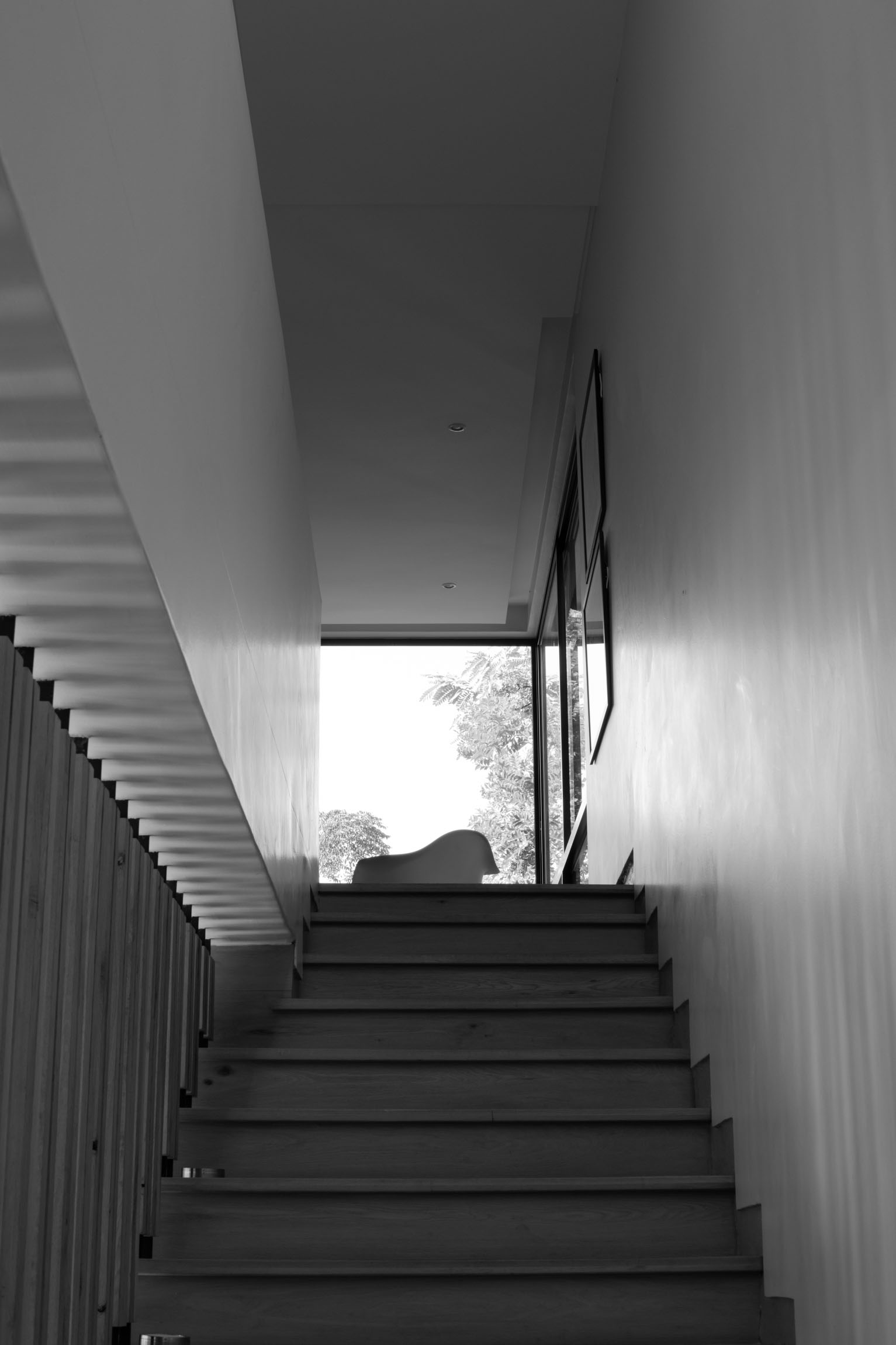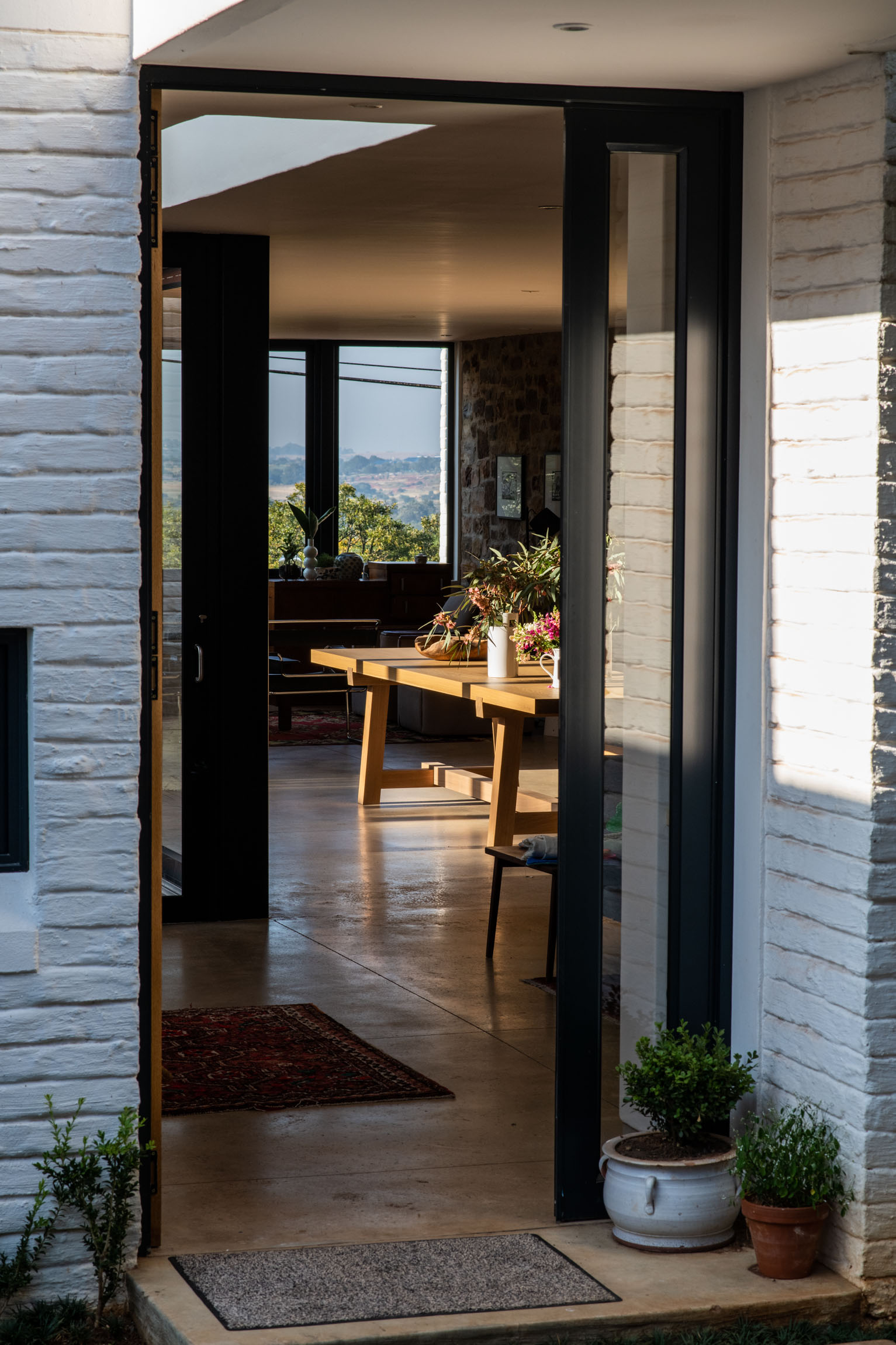 Photographs by

Matthew Freemantle